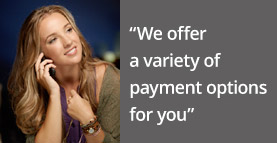 NOT A MEMBER?
PAYMENT OPTIONS


Flirt, Talk, Connect
Phone dating, casual fun, flirting and intimate encounters. Lavalife has it all.
Call Anytime
Flirt, talk, connect and meet with fun, sexy singles any time of the day or night.

Secure
Lavalife is North America's most trusted destination for phone dating.

Try Now
Always free to try.
CALL • CLICK • CONNECT
Lavalounge, where singles click… Instantly!
Enter our exclusive, members only Lavalounge, where our singles mingle. In the Lavalounge, you can browse profiles from our active members who are online when you are. If you want to chat one-on-one right now, you have the option to connect here and chat in real time. No need to check your messages later!
Each time you enter the Lavalounge, you can record a temporary greeting. This lets you customize what you want to talk about each and every time, what you're looking for in a conversation or if you're looking for a specific chat partner. Once you hang up, your greeting is automatically erased, and you can record a fresh new message next time.
Chat today in our safe and private Lavalounge. Call now.
singles to browse through in the
LAVALOUNGE
FREQUENTLY

ASKED QUESTIONS

Q. What is Lavalife?

A. Lavalife is the best place to talk with and meet fun local singles. Simply call, record a free voice greeting, and you're ready to send and receive messages, or talk live.

Q. Who uses Lavalife?

A. Thousands of real people just like you connect every day on Lavalife. When you call Lavalife, you can find yourself talking to a wide variety of interesting and like-minded singles sooner than you think.

Q. How does it work?

A. Call your local Lavalife number. Guys new callers get an all access 30 minute free trial and ladies always and flirt for free on Lavalife. You can set-up a free voice mailbox and pass code that lets you send and receive voice messages with other Lavalife members. Then you can record a free voice ad that introduces yourself to others. That's it!

Q. Is it free to call Lavalife?

A. Yes.

Q. Is it free to join?

A. Guys new callers get an all access 30 minute free trial and ladies always and flirt for free on Lavalife.

Q. Can I listen to profiles before joining?

A. Yes. Feel free to familiarize yourself with Lavalife before joining.

Q. Is there a notification system when I receive a new message?

A. Yes. You can receive instant text alerts 24/7. Text alerts are a free feature Lavalife offers at no charge. To set yourself up call 1.866.348.5282 from Canada or 1.877.800.5282 in the US and just follow the voice instructions.

Q. So it's free to call and join Lavalife, free to record a personal greeting, free to browse, AND I can receive free text notifications to my profile?

A. Yes.

Q. How old do I have to be to use Lavalife?

A. You must be 18 years of age or older to use Lavalife.

Q. Is Lavalife private and confidential?

A. Yes. One of the best things about Lavalife is that it's completely confidential, so you can relax and reveal your true self safely, anonymously.

Q. What's your customer service number again?

A. You can call our toll-free number 1.866.554.5282 (English),1.877.256.5282 (French) or 1.866.712.9439 (Spanish) and speak with a customer service representative anytime, 24/7. You can also access customer service from within the Lavalife network.
–>